MARKETING OPPORTUNITIES
A Breed Apart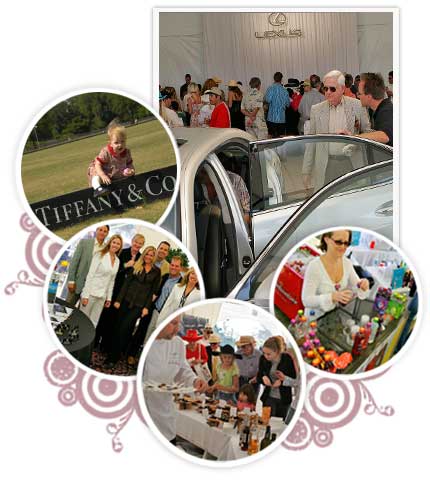 David McLane Enterprises (DME) [www.mclane-dme.com], the marketing company in charge of TCP provides centralized strategic leadership and operational media sales management resulting in the most capable advertising, sales, promotion and marketing organization for the sport of polo. DME's management of polo is the only based organization that executes a completely integrated approach and sales structure aimed at expediting ad buys across TV, Web, radio, print, onsite, and superior hospitality. If you wish to place your brand in front of the most active and affluent audience with the one-on-one customer relationship your brand deserves, DME is ready to hear from you.
The Opportunity
All TCP sponsorships have the potential to be tightly customized to fit your objectives for effective promotion at the local and national levels with business-to-consumer and business-to-business marketers. TCP sponsorship especially serves the need to be able to deliver first class hospitality and entertainment in a word class environment.
Features of sponsorship include the TCP Polo Pavilion where your company is showcased in the most lavish of settings for exhibit display. The TCP Patron Club is the ultimate fully-integrated championship marketing program for the distinguished luxury brand. This program offers Title, Presenting, Host and Official sponsorship programs that meet several marketing objectives and budgets.
To inquire about specific sponsorship program opportunities and pricing for the TCP Series or engagement into polo events, please contact David McLane at david@triplecrownofpolo.com.