The Winner's Jacket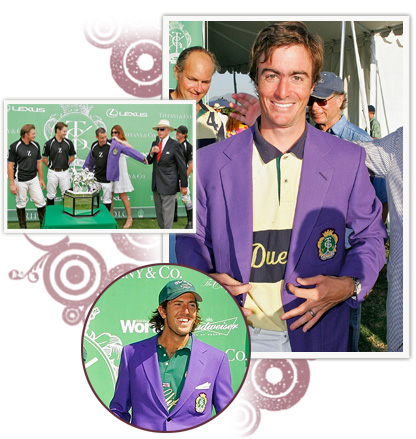 Triple Crown of Polo Winner's Jacket Designer by Alan Flusser
Award-Winning designer creates one-of-kind-jacket for TCP Winners
Alan Flusser's name is synonymous with tasteful elegance and style. Enduring vintage classical style of dress from the era of Cary Grant, Tyrone Power and Fred Astaire are the foundation of Flusser designs.
It's Flusser's keen sense and knowledge of menswear that are his legacy surrounding the best dressed men from the days when polo events were the fashion runways for true glamour. Alan Flusser is now creating magnificent one-of-a-kind jackets for winning Triple Crown of Polo team in each of its venues.
Each TCP winning team member will be custom fit with a winner's jacket from the Alan Flusser Custom Shop (www.alanflussercustom.com) located in New York following their victory. Unlike the trophy's the winner's receive, this added award is a winner's recognition they can proudly wear!